Taiwan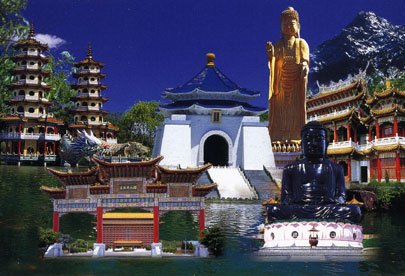 Taiwan is an island, shaped like a yam, and in the middle are mountains only.
Taiwan is home to 23 million people. The capital city is Taipei. Our official language is Mandarin Chinese, but most spoken is also Taiwanese. Our monetary unit is NT$ ~ New Taiwan Dollar.
Taiwan's nickname is Formosa, given by the Portuguese after exploring this island in 1590. Formosa means "the Beautiful".
Photo © OSIMA CO.
| Home | Contact Us | Credits | Sitemap |
© 2005-2006 - Imagiverse Educational Consortium