Dominican Republic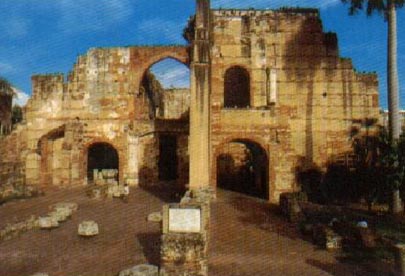 Text and postcard courtesy of Stefanie de Pimentel and Academia de las Culturas Internacionales.
Colonial Heritage - Hospital San Nicolás de Bari:
The oldest hospital in America founded at the beginning of the 16th century. Built in three phases between 1503 – 1551, it had a capacity for 60 people. By 1821, the hospital had become a ruin.
| Home | Contact Us | Credits | Sitemap |
© 2006 - Imagiverse Educational Consortium