South Dakota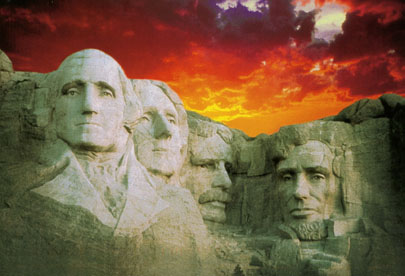 Postcard courtesy of Hill City Second Grade
Greeting Postcard Pals,
Hill City is located in western South Dakota. We are a small town of 700. Mt. Rushmore is in our school district. We are in the middle of a huge national forest, the Black Hills. We have lots of wildlife: deer, elk, buffalo, eagles, and mountain lions too.
Caption: Mount Rushmore National Memorial - Silhouetted against the splendor of a western sunset is America's Shrine of Democracy. The shrine is carved in an everlasting sheer granite cliff in the beautiful Black Hills of South Dakota.
| Home | Contact Us | Credits | Sitemap |
© 2006 - Imagiverse Educational Consortium